---
Warmly celebrate the success of the sixth "Discussion on Bone and Present" SpA/AS Academic Seminar on Diagnosis and Treatment

Beautiful Yangcheng, spring is warm and flowers are blooming. On March 12, 2022, the sixth " Talking About the Bone " SpA/AS Diagnosis and Treatment Symposium, sponsored by Guangdong Yuegan Medical Group and co-organized by Jiangxi Karma Group, was successfully held in Guangzhou. With the theme of " New Hotspots, New Knowledge, and New Experiences in the Diagnosis and Treatment of Ankylosing Spondylitis in 2022 " , this academic symposium focuses on new progress in the diagnosis and treatment of ankylosing spondylitis, TCM diagnosis and treatment strategies for ankylosing spondylitis, HLA-B27 genotyping and ankylosing spondylitis. Spondylitis, typical cases of AS, and the effectiveness of bee acupuncture in treating AS were discussed. Rheumatology, orthopedics, pain, and traditional Chinese medicine collided and communicated with each other. About 50 relevant experts attended the meeting warmly.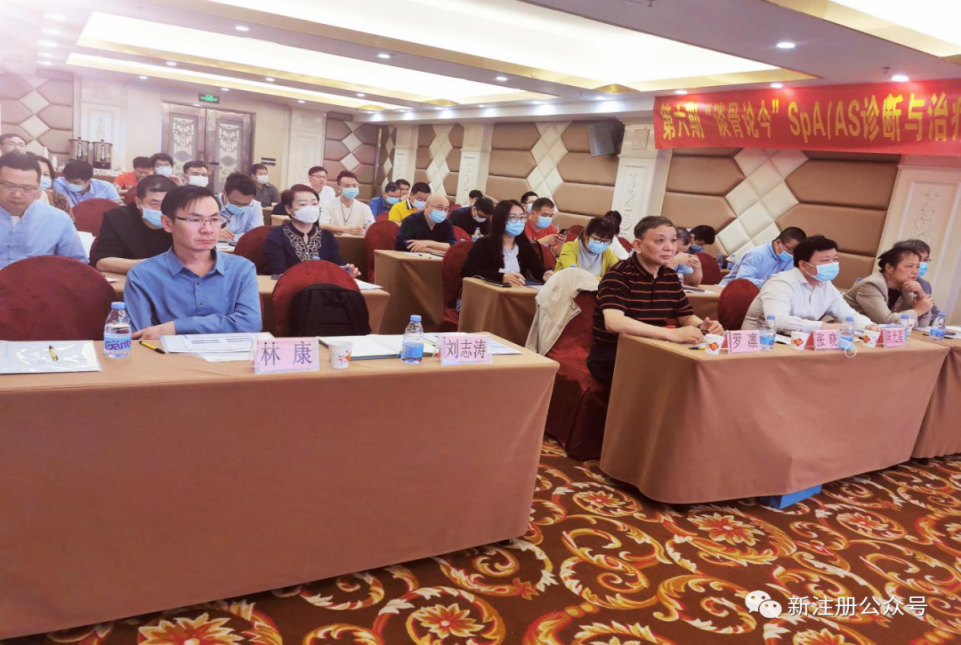 Ankylosing spondylitis is more common in teenagers and requires early diagnosis and early treatment.
The conference was chaired by Professor Luo Lin from Guangdong Second Hospital of Traditional Chinese Medicine, Professor Zhang Xiao from Guangdong Provincial People's Hospital, Professor Chen Guangxing from the First Affiliated Hospital of Guangzhou University of Traditional Chinese Medicine, Southern Medical University Nanfang Professor Xiao Jun from the hospital, Professor Yang Yunfa from Guangzhou First People's Hospital, Professor Li Wanyao from the School of Acupuncture and Health of Guangzhou University of Traditional Chinese Medicine, Liu Zhitao, Product Director of Karma Group, etc. attended the meeting. Professor Luo Lin, the chairman of the conference, delivered a wonderful conference speech. On behalf of the Pain Branch of the Chinese Society of Ethnic Medicine, he thanked all participating experts and Jiangxi Karma Group for their strong support for this conference. At present, ankylosing spondylitis is bothering many people. Clinically, adolescent patients are more common. However, the current diagnosis and treatment status of adolescents is not optimistic. It is common to miss the best opportunity for treatment due to delayed diagnosis. Early diagnosis and early treatment are urgently needed. It is very meaningful to hold a multidisciplinary academic seminar on the theme of "Diagnosis and Treatment of Ankylosing Spondylitis" today, and it will be of great help to improve the attention and diagnosis and treatment level of ankylosing spondylitis among clinicians in various departments.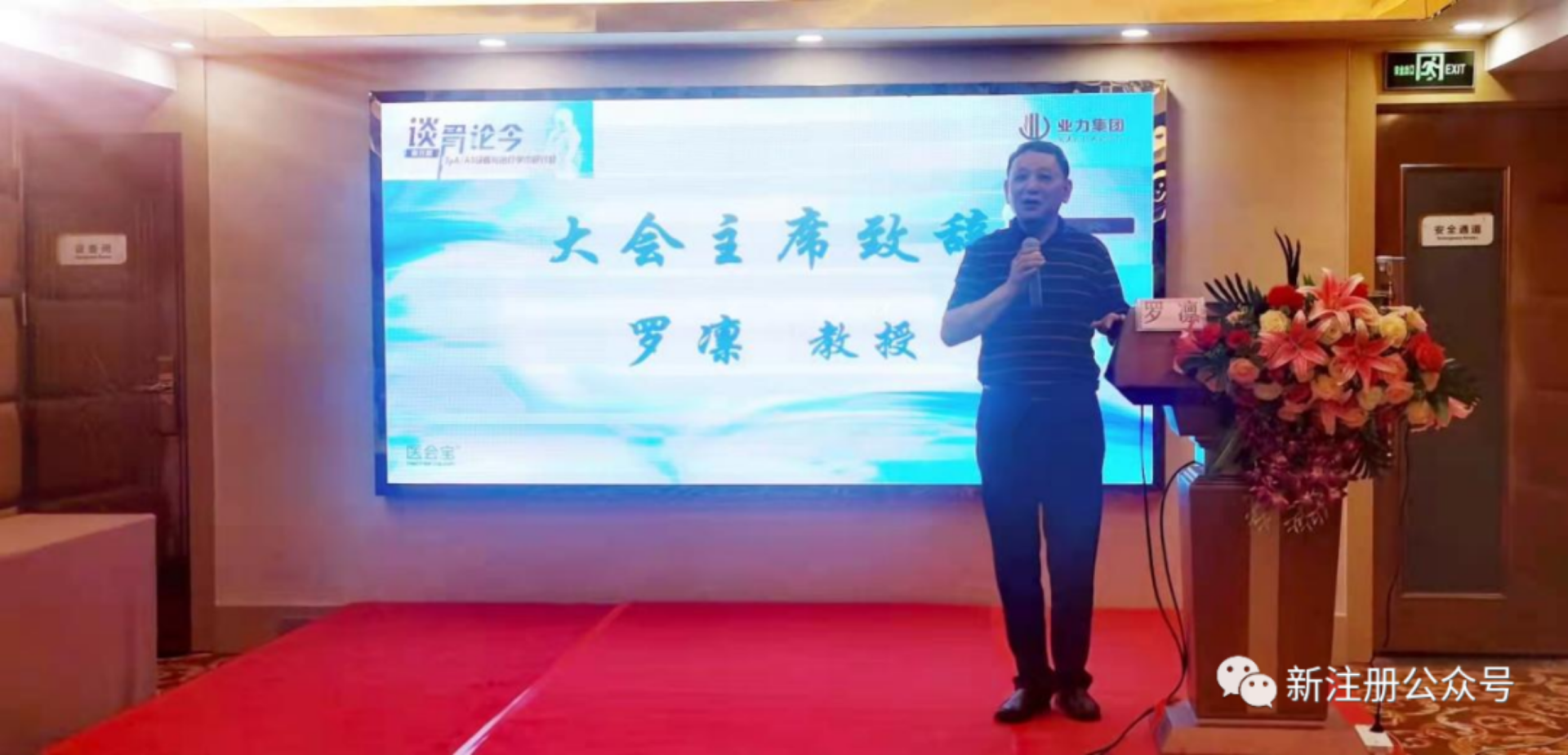 AS faces two major challenges: delayed diagnosis and overdiagnosis/misdiagnosis
Professor Zhang Xiao gave a keynote speech on "New Progress in the Diagnosis and Treatment of Ankylosing Spondylitis", and the current challenges of AS: delayed diagnosis and overdiagnosis. Delayed diagnosis of AS is common (especially in women and HLA-B27-negative patients), and the current average delayed diagnosis time is 7.4±8.4 years. The possible way to solve the delayed diagnosis is to help patients better understand inflammatory back pain (insidious onset, back pain > 3 months, morning stiffness, activity relief, rest aggravation), primary medical institutions can quickly identify axSpA, direct referral Go to the rheumatology department to ensure that the patient gets a timely diagnosis from the rheumatologist. Another challenge is overdiagnosis and misdiagnosis, there may be some misclassification of axSpA, noninflammatory back pain (less true inflammatory back pain), pseudosacroiliitis (possibly sequelae of previous inflammation or due to weight bearing), pseudoradiologic Axial SpA (including patients with unilateral grade 1 and osteophyte formation) and others lead to overdiagnosis and misdiagnosis, and better classification criteria/better diagnostic criteria are expected to diagnose AS early and correctly.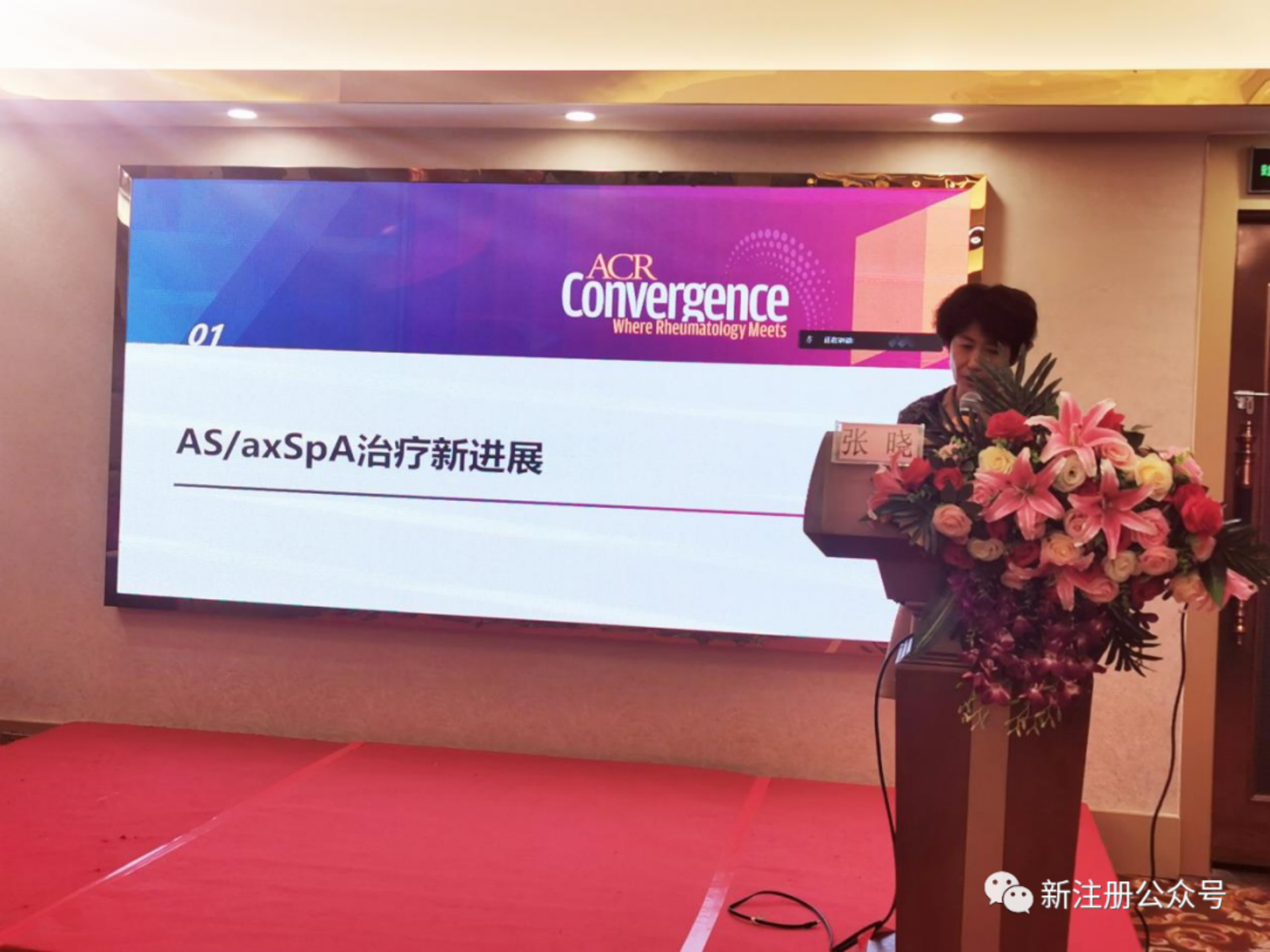 HLA-B27 genotyping provides important reference for early diagnosis of AS
Professor Xiao Jun from Nanfang Hospital focused on sharing HLA-B27 genotyping and spinal arthritis. As early as 1973, Brewerton and Schlosstein had respectively confirmed that there was a strong correlation between ankylosing spondylitis and human leukocyte antigen HLA-B27, HLA -The association of B27 with ankylosing spondylitis is the strongest and most typical of the HLA-disease associations known to date. Many studies have shown that the positive rate of HLA-B27 in patients with ankylosing spondylitis is as high as 90%, while it is only 4-7% in the normal population. HLA-B27-positive patients do not necessarily have the disease, and HLA-B27-negative patients do not necessarily have the disease, and further identification of the B27 genotype is required. At present, there are more than 200 subtypes of HLA-B27 gene. Numerous research results show that HLA-B*2702, B*2704, B*2705, and B*2707 are high-risk subtypes and susceptibility genes of ankylosing spondylitis. B*2703, B*2706, and B*2709 are low-risk subtypes of ankylosing spondylitis, and other subtypes of HLA-B27 are neutral genes or irrelevant subtypes. In recent years, clinical research on HLA-B27 gene subtypes has become the latest Hotspots, including research directions such as the guidance of HLA-B27 gene subtypes for the clinical treatment of ankylosing spondylitis, and formulate different diagnosis and treatment plans for AS at the level of B27 subtypes. It is believed that in the near future, authoritative data on this aspect will be released, which will have a major impact on the diagnosis and treatment of ankylosing spondylitis, and help patients with ankylosing spondylitis achieve TT treatment.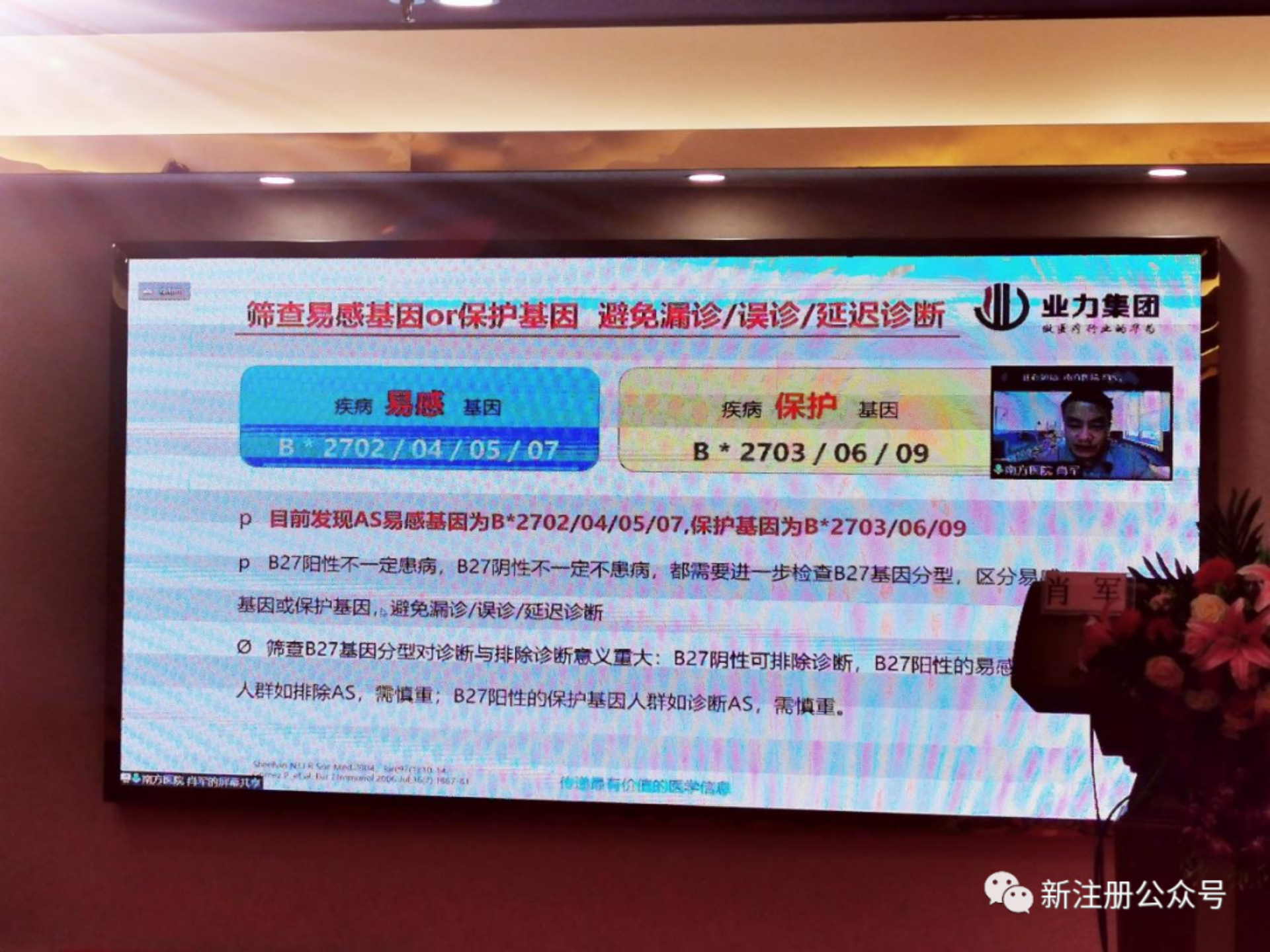 The TCM treatment of AS is based on staged treatment, with Bi syndrome as the goal
. Professor Chen Guangxing from the First Affiliated Hospital of Guangzhou University of Traditional Chinese Medicine shared with you the "Traditional Chinese Medicine Diagnosis and Treatment Strategies for Ankylosing Spine". Ankylosing spondylitis is called "big hunchback, bone impediment, and kidney impediment" in traditional Chinese medicine. For those with yang qi, the essence will nourish the mind, and the softness will nourish the tendons. If you can't open and close, the cold air follows it, and you will get a big hunchback. Its etiology and pathogenesis are insufficient congenital endowment or acquired improper adjustment (indiscreet atrioventricular, emotional stimulation, disorder after illness, etc.) resulting in deficiency of liver and kidney, insufficient essence and blood, and dystrophy of the governor vessel; wind, cold, damp, heat The exopathogens take advantage of the deficiency to attack, go deep into the bones, and stay in the spine to form the primary disease. The overall treatment is based on the staged treatment as the key link, and the arthralgia syndrome as the purpose. Stages of treatment are divided into acute and chronic phases. The acute phase is divided into syndrome of damp-heat blockage, cold-damp numbness syndrome, and blood stasis syndrome; Deficiency syndrome, according to the characteristics of arthralgia syndrome, mainly treats from evil excess, positive deficiency, deficiency and excess mixed, etc. TCM syndrome differentiation and treatment of AS can effectively improve symptoms.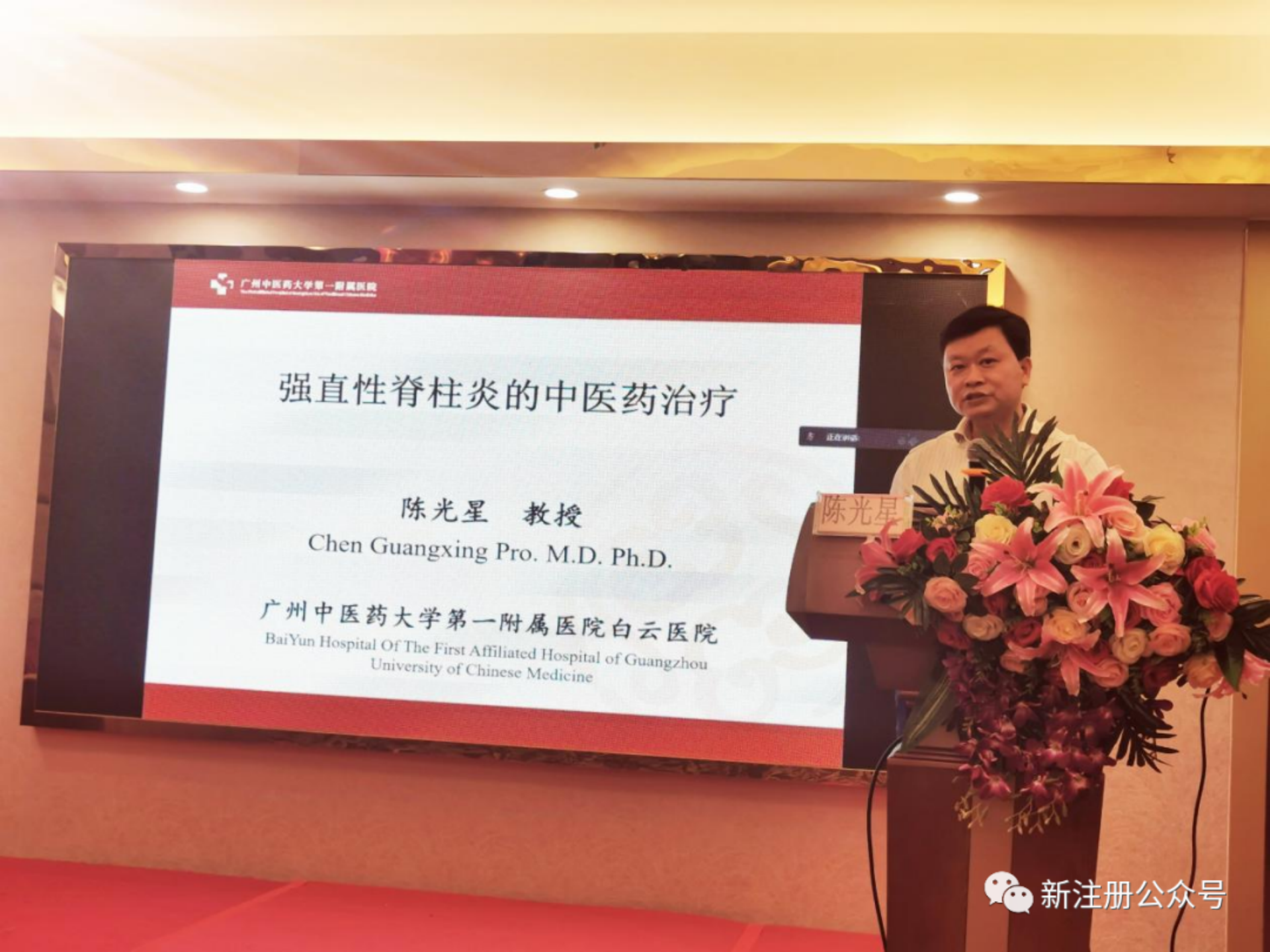 Screen HLA-B27 genotyping to reduce clinical misdiagnosis rate
Professor Yang Yunfa from Guangzhou First People's Hospital shared a typical case of AS. The case was misdiagnosed as lumbar disc herniation at the local hospital and underwent surgical treatment. The symptoms improved, but the symptoms recurred. After coming to the higher-level hospital for treatment, complete the three routines, liver and kidney function, electrolytes, blood sugar and blood lipids, blood coagulation complete set, four items before blood transfusion, erythrocyte sedimentation rate, rheumatism complete set, lupus complete set, rheumatoid factor, HLA-B27 genotyping, and improve at the same time Ankylosing spondylitis was diagnosed after MRI and other imaging examinations, and they were referred to the rheumatology department for treatment. Early screening of HLA-B27 genotyping is recommended for patients with chronic low back pain and asymmetric lower limb pain, which is helpful for the early diagnosis and correct diagnosis of AS. Important reference significance, significantly reducing the misdiagnosis rate.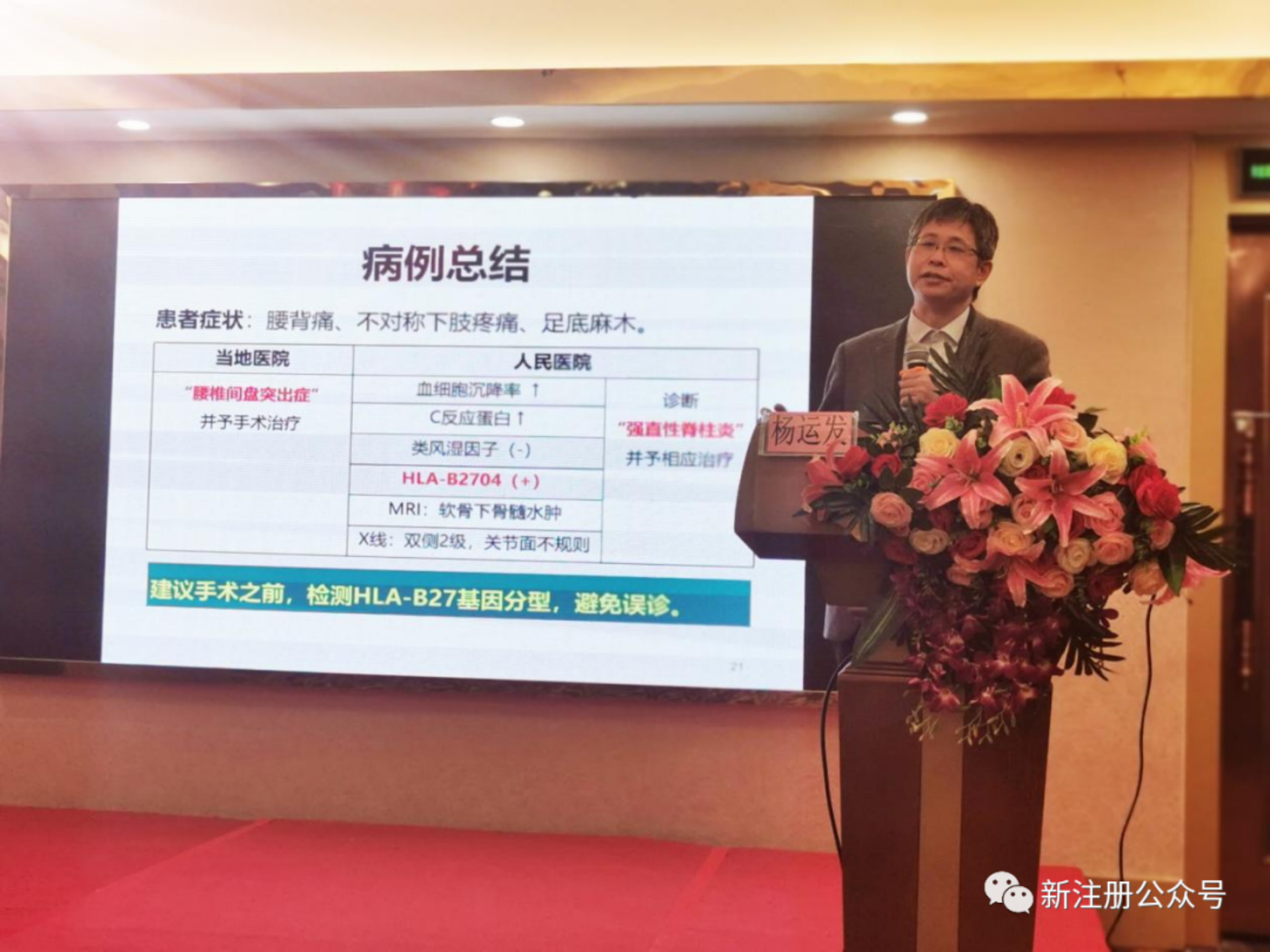 Bee acupuncture has a unique curative effect in treating AS, continuous treatment is very important
Professor Li Wanyao from the School of Acupuncture and Health, Guangzhou University of Traditional Chinese Medicine gave a keynote speech on "The Effectiveness of Bee Acupuncture in Treating Ankylosing Spondylitis". Differentiated connective tissue disease, sacroiliitis have better curative effect. Bee needles, the commonly used bee species are worker bees, "appropriate amount is medicine, excessive amount is poisonous, easy to react", can inhibit immune response, control disease development, and has high efficiency, but pay attention to functional exercise, persist in treatment, consolidate the curative effect, and obtain The meeting warmly applauded, pushing this meeting to a climax.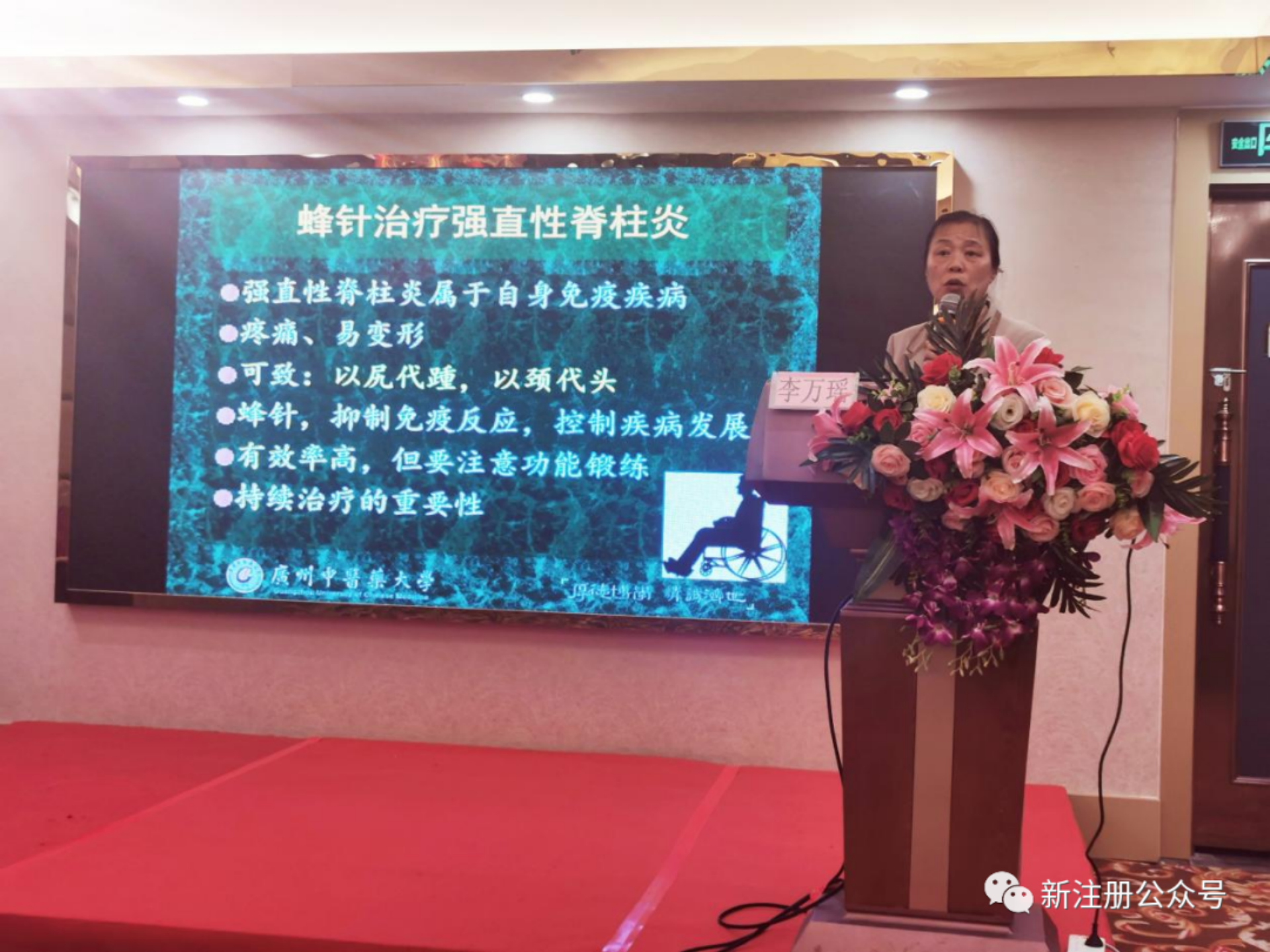 Finally, Mr. Liu Zhitao, Product Director of Jiangxi Karma Group, sincerely thanked all the experts present for their sincere companionship. Under such a severe epidemic situation, they still came to participate in the conference. This affection is very precious. Jiangxi Yeli Group is a high-tech enterprise integrating R&D, production, sales and third-party medical services, focusing on the diagnosis of microbial infections and autoimmune diseases. products and services. The series of brand activities "Talking about bones today" has been held for eight times so far, aiming to improve clinicians' understanding, attention and level of diagnosis and treatment of spondyloarthritis/ankylosing spondylitis. The company will continue to serve doctors in the field of autoimmune diseases Serve.